Comprehensive Medical and Surgical Pet Care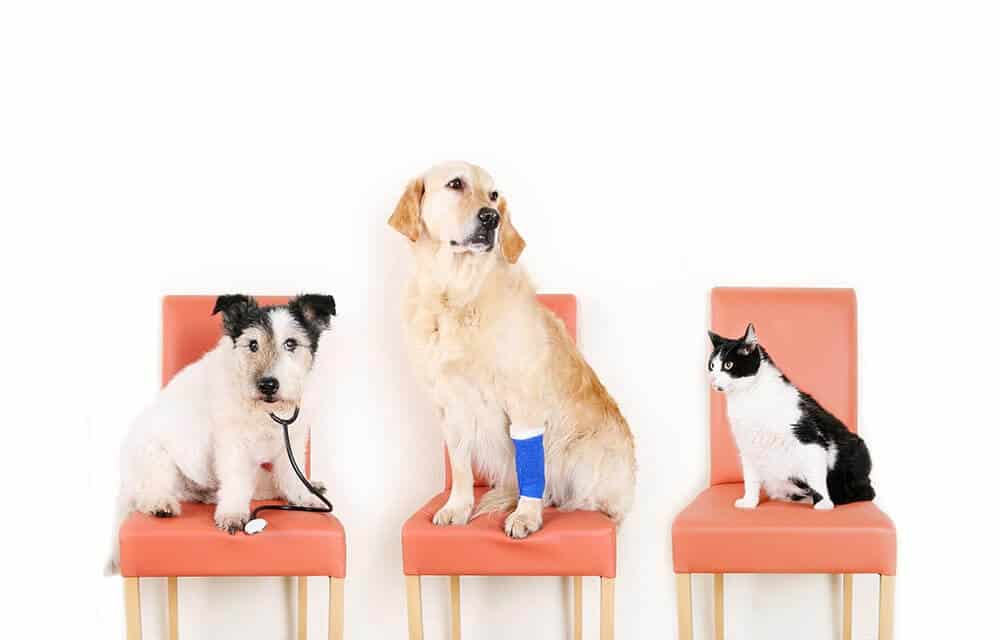 As a locally owned and operated animal hospital, FM 1488 Animal Medical Center offers comprehensive medical and surgical care services for dogs and cats in Magnolia, Woodlands, and Tomball, TX. Your pet's health needs are our top concern, and we are passionate about providing high-quality veterinary care to keep your best friend happy and healthy throughout their life with you.
Surgery
At FM 1488 AMC, we perform a broad range of veterinary surgical procedures using advanced medical technologies and equipment.
Soft tissue surgery – spays and neuters, growth/tumor removals, and foreign body removals.
Orthopedic surgery – to treat musculoskeletal issues such as fractures, ligament tears, and joint disease. Dr. Jeffrey has extensive experience in orthopedic surgeries, including FHOs (Femoral Head Ostectomy), ACLs (Anterior Cruciate Ligament) surgery, patella luxation surgery and fracture repairs.
Elective surgery – come see us if your pet needs an elective procedure to improve their quality of life.
Anesthesia
FM 1488 AMC is an AAHA-accredited facility, which means we strictly adhere to the current veterinary anesthesia guidelines for dogs and cats. We understand that you may be anxious about your pet's surgery and the use of anesthesia, but we take extra care to ensure your pet is safe and comfortable while in our care. All pet surgery candidates receive pre-surgery bloodwork to ensure they are healthy enough for anesthesia during the surgical procedure, and our team is well-trained in providing surgical care and monitoring. Our trained technicians will closely monitor your pet's vital signs during the procedure and post-surgery, and we also provide pain management services to help with recovery.
Digital X-Ray and Ultrasound
We have invested in state-of-the art digital x-ray equipment for advanced imaging capabilities. Digital x-rays provide enhanced images of internal medical issues, which allows for fast and efficient diagnosis and treatment. We also offer on-site Ultrasound care and specialized diagnostic imaging from a board certified mobile ultrasonographer.
Lab Services
FM 1488 AMC has a full-service laboratory for on-site screening and testing services. Our in-house lab services include serum chemistry, urinalysis, hematology, and parasite screens. We also use IDEXX laboratories, a global leader in veterinary diagnostics, for specialty lab testing when necessary.
On-Site Pharmacy
Get your pet's medications from our convenient on-site pharmacy. We stock a wide variety of pharmaceuticals, flea and tick control products, heartworm preventives, and prescription diets. FM 1488 AMC also has an online pet pharmacy. Please call us if you have any questions about buying pet medications online.
Blood Test Consent/Waiver Forms
Waiver/Consent for Heartworm Medication
Waiver/Consent for Long Term Medication
Laser Therapy
Pet laser therapy is a non-invasive, pain free medical treatment that helps reduce pain and inflammation. At FM 1488 AMC, we use laser therapy as a drug-free option to treat fractures, wounds, joint disease, and post-surgical conditions. There are no side-effects. Laser light energy stimulates your pet's body to heal itself, which significantly improves overall recovery.
Hospitalization
If your pet needs in-patient hospitalization, bring them to FM1488 Animal Medical Center. We are a family-owned veterinary practice with an experienced team ready to offer personalized medical care for dogs and cats that need a little extra love and attention after receiving treatment. Our hospitalization services include IV fluids and monitoring, medication management, dedicated nursing care, and regular updates on your pet's progress.
Boarding
FM 1488 AMC offers medical and general boarding services for our current pet clients. If you have to go out of town, drop off your pet with us for personalized care while you're away, our friendly team will take excellent care of your best friend. Pets can be dropped off during normal business hours Monday through Saturday. Please note our vaccine requirements for boarding services:
Dogs - Rabies, DH(L)PP, Bordetella, Bivalent influenza
Cats - Rabies, FVRCP, FeLV
For more information about our veterinary medical and surgical services, please contact us.